Quality is a decisive factor in the storage of goods. At P&B, years of experience combined with state-of-the-art equipment produce the best results.
Our storage areas are designed according to the highest modern standards and kept there by constant maintenance
We move our customers' goods with the most modern technical equipment
and store them, using small boxes or larger crates, packed exclusively by our own experienced employees
Our warehouses are subdivided in order to offer the optimal space for all different requirements of stored goods
All incoming goods are recorded with modern electronic systems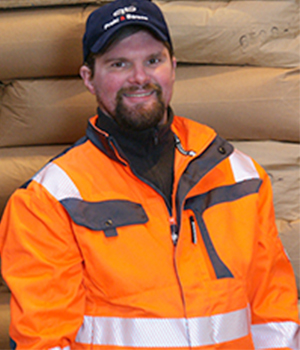 Adam Watzlawczyk
He came to Hamburg from Poland many years ago and has been a P&B storekeeper for over ten years now. As a counterbalance to his job, he enjoys reading and listening to music in his spare time.