Heavyweight or oversize packages cannot be loaded into closed containers. Here, individual solutions must devised with the use of special equipment. We can
move unit weights up to max. 45 t with our ReachStackers.
Use heavy-duty loading gear to set heavy cargo down from above into open-top containers or onto flats
carry out the securing of cargo by our experienced personnel with suitable material required for safe sea voyage
The weight of containers with excess widths or excess heights (out of gauge) can also be determined in accordance with the Solas guidelines.
"At work as well as in my free time, I enjoy using and working with technically state-of-the art equipment."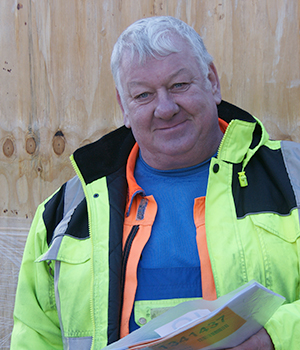 Bernhard Rogge
Trained as a boilermaker and following an apprenticeship at a shipyard, he has been working in the harbor for over 20 years. An all-rounder at P&B. In his free time he has a family and devotes himself to his hobby of model building.